TDI Introduction to Technical Diving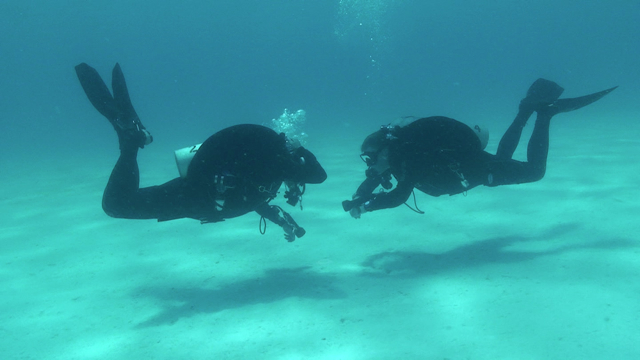 This is the perfect course for divers who are curious about technical diving and want to find out more about this exciting branch of advanced recreational diving.  This course provides the prospective technical diver with the tools and skills needed to be successful in technical diving courses, and, equally important, to determine whether or not technical diving is something they wish to pursue.  The specific skills highlighted in this course include:
Advanced buoyancy and trim techniques
Alternative propulsion techniques
Gas management
Team diving and situational awareness
A minimalistic approach to gear configuration
Use of 1 stage bottle &  surface marker buoys
This is also a great stand alone course for any diver wanting to elevate their diving skills and become a "thinking diver" even if they have no interest in moving on to technical diving.
Course Structure:  2-3 classroom sessions plus video reviews of dives, 1 pool session (optional), and a minimum of 5 dives over 2-3 days.
Costs:  $250.  Includes tuition, books & materials, certification card, and use of specialized equipment.